Our Mission At Oloam
At Oloam we take sleep seriously. Oloam is a proudly owned Family business by Mother & Daughter duo, Monica and Monisha Salwan. 
For Monisha & Monica, Oloam was created in order to cut out the middle man. No more unnecessary markups and heavy price tags in order to get a great night's rest. Skip the frilly marketing gimmicks. Buying directly from a manufacturer and can get the highest quality product that our family is also proud to own! 
The Experts In Mattresses
We know the importance of how a good night's rest can transform your wellbeing.Who better to create the perfect mattress for you than the manufactures who have created over 750,000 mattresses for Canada's top mattress brands.
We can confidently say that we are Canada's leading experts in a good night's rest! Our family comes from a long history of being in the mattress manufacturing industry. We also know that every one has different preferences when it comes to a mattress. With over 30 years of experience manufacturing for some of the most well-known mattress companies in the world, we've created endless prototypes, we've found and sourced materials all around the world to create the perfect mattresses for you.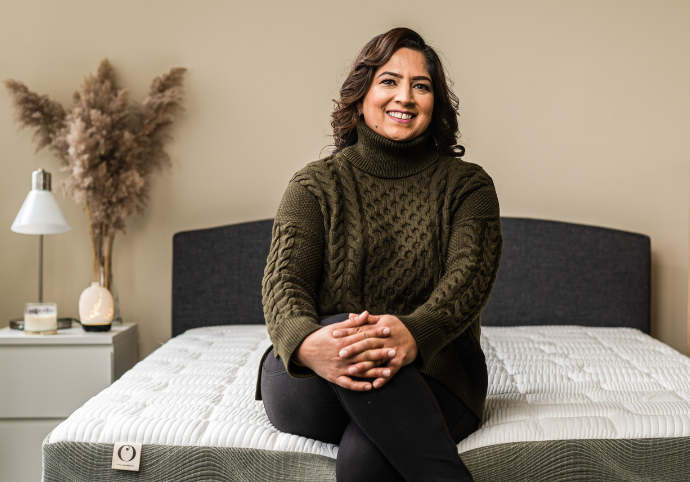 About Monica
Monica is lover of high quality products when it comes to family. She truly believes that great rest is a key aspect to great physical and mental health and productivity.  As a mother, she values the health of her family and would only create a product that she and her family would rest on! 
Her favourite Oloam Mattress? The Terra Latex mattress.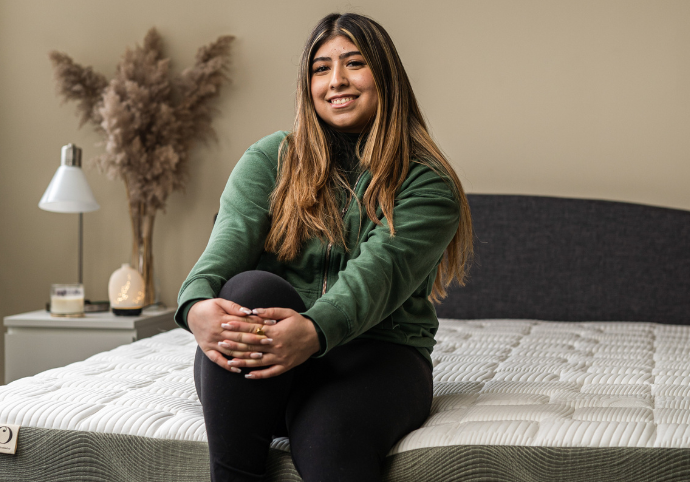 About Monisha
Monisha is highly passionate about napping, a self proclaimed "Nap queen", and absolutely loves hanging out in bed! As someone who loves to nap, there is no better feeling than cozying up in bed to a movie or binge watching a netflix series! That's why a great night's rest is key before tackling your day.
Her favourite Oloam mattress? The Petal mattress!